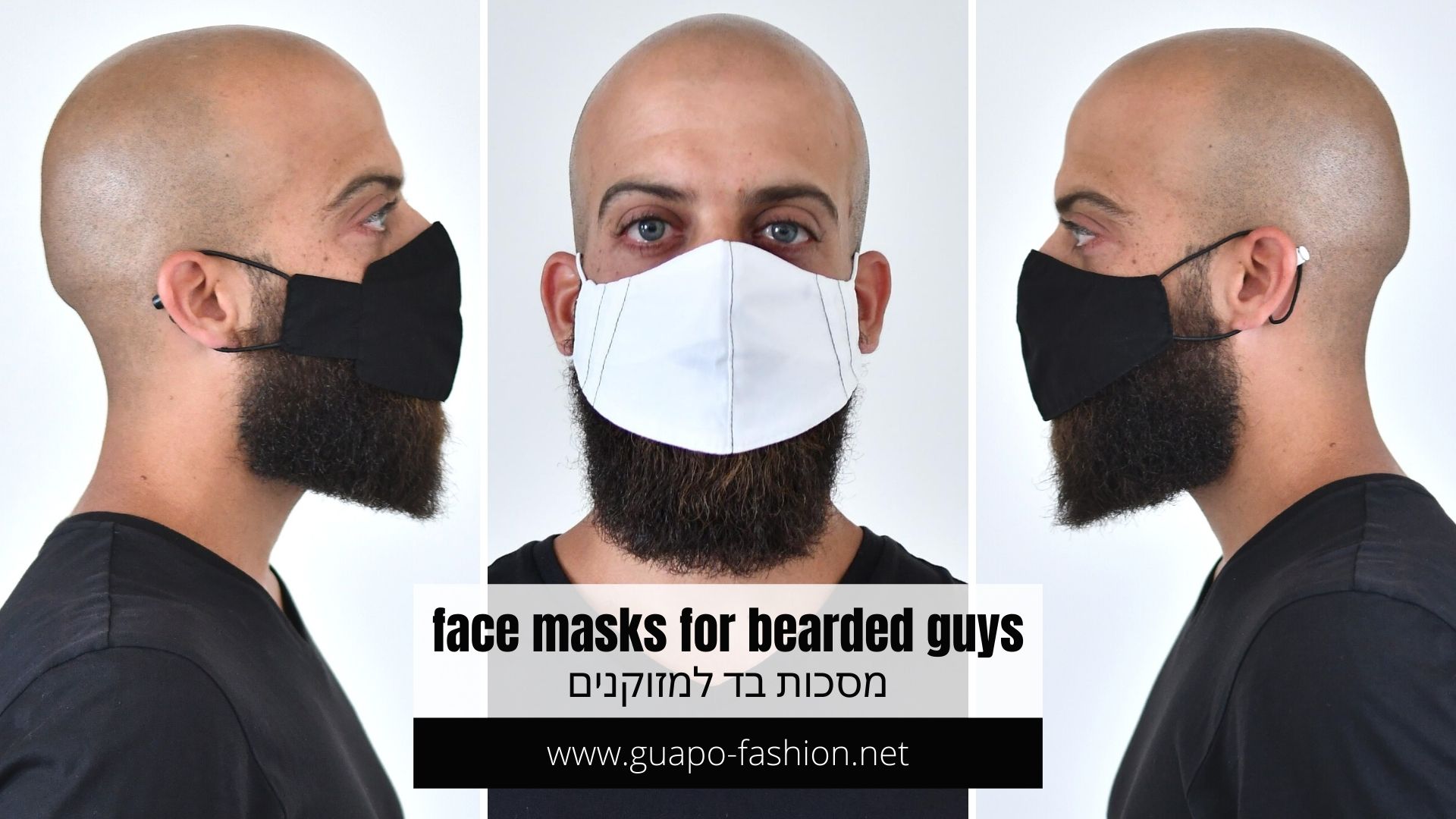 face masks for bearded guys
We have a special line of face masks for bearded guys.
Why?
Because a beard adds volume to the face and covers the chin. All regular masks are designed so that they should be folded under the chin - a problem of every bearded guy.
Thus, following requests from our bearded clients, a special beard cut was developed at GUAPO.
Probably, these are the first masks in the world for bearded people!